Beware From Fake Computer Education.
Beware from fake Computer education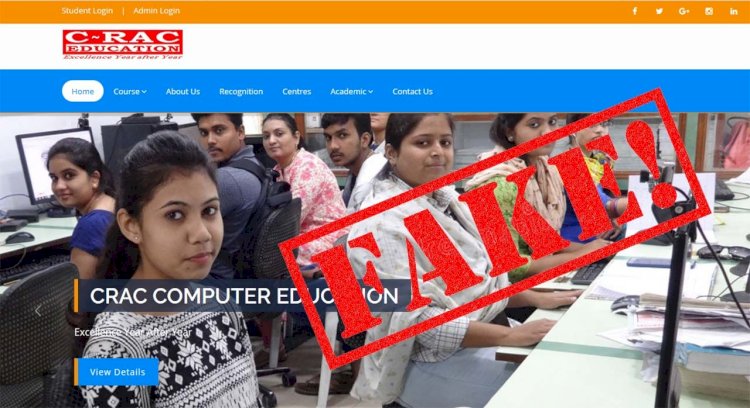 Beware from fake Computer education
We all are known about CRAC COMPUTER EDUCATION (Computer Research and application center) in this institution is a Fraud institution.
This institution's main office situated in Bhubaneswar and many other branches open in different places. This institution gives students a very certificate in 1990. This institution stands over in Odisha in 31 years but no one official website here. this institution cheats all the students. I requested all of my friends to please raise a voice about the fake computer institution because of our good society and our good future. This institution's director's name is PRIYADARSHI MOHAPATRA. I completed PGDCA Course in 2013-2015 but this institution did not verify my certificate and the website mentioned in my certificate is not working. This institution did not need any qualification to offer PGDCA Course because this institution is a fake and fraudulent institution. This institution gives you any course certificate in a ferzy way. You give some money this institution gives you a PGDCA or any O Level certificate no need for qualification. I completed the PGDCA Course in 2013-15 in-branch Agarpara and the branch director's name is TAPAN KUMAR PRUSTY he is also fraud and cheater and not giving the proper and quality education. This Computer institution main aim to Cheat some students emotions, feelings, and future career so I requested all the students please raise your voice in this type of fake institutions and did not admission in this type of stupid institution.