What is Google Adsense?
What is Google Adsense?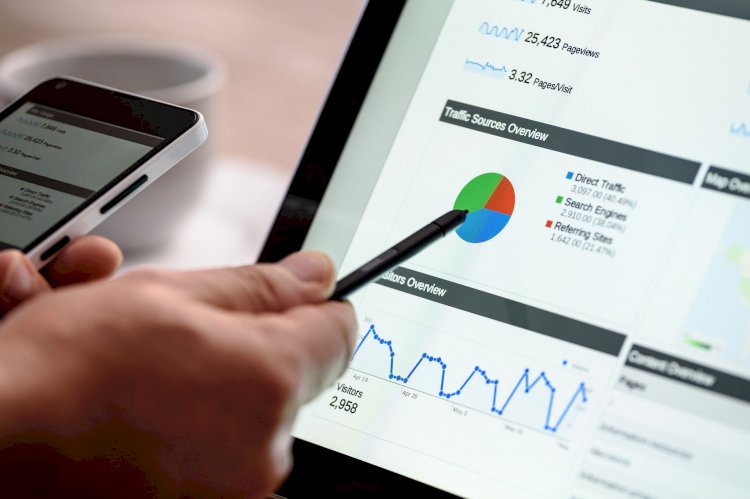 What is Google Adsense?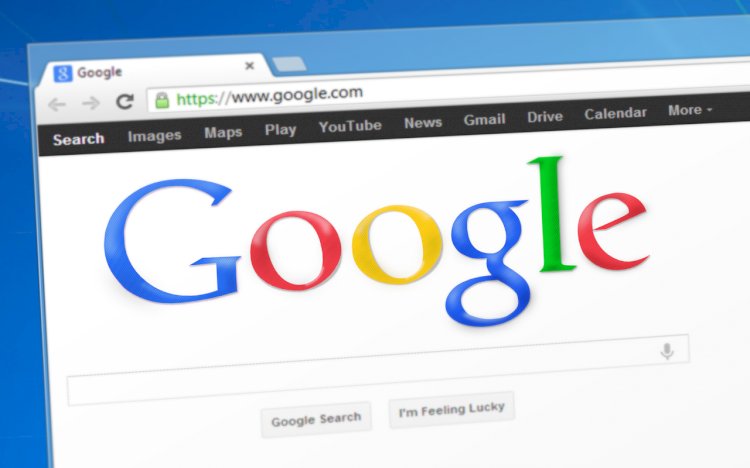 What is Google Adsense?
Google Adsense is a free, simple way to earn money by displaying ads in your online content
That means With Google Adsense, You can earn money from your online content. The Google
Adsense Program differs in that it delivers ads served by Google Ads to your site. Google pays
you for the ads displayed on your site based on user clicks on ads or on ads impressions,
depending on the type of ads.
How much money Adsense pays per 1000 views on your site?
Google Adsense, giving you per 1000 views in India 0.5 to 2 USD dollars, depending on your
niche/content. (Some niches/contents are more profitable than others.)
How do you access your Adsense account?
First, you visit https://www.google.com/adsense. Then sign in to your Adsense account.
1-Click sign-in option.
2-Enter the Email Address and Password you used to sign up for Adsense.
3-Click sign in. Note:- If you haven't accepted the latest Google Adsense terms and conditions,
you will be asked to do so when you sign in to perform this action.
How do I make 100 USD a day on Adsense?
To make 100 USD a day you need 40,000 PV/day or, 400 clicks a day in your site 1%
(percentage) CTR and 0.25 CPC. You have to produce 500 awesome articles for 40,000 page
views. These pages must attract at least 80 or more page views per day.
How do I know if I have a Google Adsense account?
Adsense offers two types of accounts.
1-Business Account and another one is
2-Individual or personal Account
You can find your Account type by checking the payment section of your profile.
Check your Adsense Account Type.
1-Sign into your Adsense Account.
2-Click the payments option of your site.
3-Click manage settings.
4-In the "payment profile" section, under "Account type", you can see your Account type.
How do I withdraw money from Adsense?
First, you Enter your banking details or information. Then
1-Sign into your Adsense Account.
2-In the left navigation panel, click payments.
3-Click Add payment Method.
4-Choose the radio button for "wire transfer to bank account " and then click on ok or continue
option.
5-Enter your bank account information details and click confirm and continue.
How do I connect with Adsense?
Connect your site to Google Adsense:-
1-Sign into your Adsense Account.
2-Copy the code on your Adsense homepage.
3-(optional) If you incorrectly entered the URL of your site when you created your Adsense
Account, Then click Edit and Update your URL on your site.
4-Confirm you have pasted the code and click done.
Can Google Adsense Make you Rich?
While Adsense is a great way to Monetize your website. Websites that are made for the purpose
of running Adsense ads are not favorable to Google.
Yes, you can use Adsense to make more money in your online goods or quality content.
How do I get approved for Google Adsense?
Here is the new account approval process:-
1-Ensure that your Website is compatible with Google Adsense.
2-Sign up for an Adsense Account.
3-Login to your Adsense Account.
4-Add the Adsense Code.
5-Wait for 14 days or 1 to 2 weeks for final review and approval. In some cases the final
the approval process in 1 to 2 days.
Is it hard to get Adsense Approval?
Getting approved for an Adsense Account is not too difficult provided that you meet the criteria
of Google Adsense policies. Adsense is a great way to make money but always remember Not
to violate any of their guidelines for any reason. Once you break the rules you are out of this
program once and for all time.
When should I apply for Adsense?
According to my experience on this platform, the best time to apply for an Adsense Account is
when you have at least 40 good-quality posts/contents. Your blog posts length should be at least
1000 words with quality content. That time to got his Adsense Account Approved with just 5
posts, 200 views, and 5 comments.
Do you need a website for Adsense?
Must need to before signing up to Adsense you need to be at least 18 years old. You
need to have an active Gmail account that is not to be linked to an Adsense Account. Yes, you
need a website, and that website needs to meet all of Google's terms and conditions.
How many times can I apply for Adsense?
You can not apply to Google Adsense frequently. You must wait for some times when you get a
rejection Mail. You can not apply with the same mail to Google Adsense Again And Again. That
means you wait some days and again you can apply otherwise you have to make a new mail
every time.
Why is Adsense Disapproved?
There are several reasons your Adsense Application may be rejected, and the most common
disapproval reason is that your application is a duplicate of an existing Account Content.
Adsense Policies only allow one account per publisher, and it's against the Adsense terms and
conditions to create a second Account.
How long does Adsense take to pay you? (or) when do I get paid by Adsense?
Checks by mail ----1 to 2 weeks
Wire Transfer -------15 days
EFT payment/bank transfer------7 Business days
Western Union Quick Cash------You have 60 days to pick it up
Rapid Payments------15days
How can I get Adsense Approval in 1 Minute?
Get Google Adsense Approval in 1 Minute
1-Connect your website to Adsense Account.
2-Enter your Payment Address details and Then
3-Verify your Phone Number (Not Required in all Countries)
How many page views do I need for Adsense?
To make 20 USD a day from CPM Ads Via Adsense, You Would Need to Earn 10,000 Views Per
Day. That Works Out to be 300000 views per month.
To make 20 USD a day from CPC Ads, you will need a total of 40 Clicks. At a 1% Click rate,
That's 1 Click per Hundred views, so 4,000 Views per day.
How do I Set Up Adsense?
Visit https://www.google.com/adsense/start
Click get started. Enter The URL Of The Site That wants to show Ads on.
Do You Need 1000 Subscribers on YouTube To Get Paid?
According to the Youtube Partner Program Requirements, You Need At Least 1000 Subscribers
To Eligible To Monetize Your Account Through Their Program.
Do Youtube Pay You?
Youtube Income Is generated by Advertisements through Adsense, Sponsorships with popular
brands, and Affiliated Links. Youtube Pays You Only After You Have Earned 100 USD Or More
For Placing Ads On Your Youtube Channel And Videos.
What is the Custom URL Of Your Site In Adsense?
When You Sign Up For Adsense We Ask You To Tell Us The Custom URL Of Your Site. To
Successfully Create Your Adsense Account, The Custom URL That You Provide Must Be A Site
What You Own. Must Not Have A Path. ( e.g. Sample.com/path) or Subdomain (e.g.
subdomain.sample.com)
These Are All About Google Adsense