All Details about Odisha H.S.C Exam in 2021
All Details about Odisha H.S.C Exam in 2021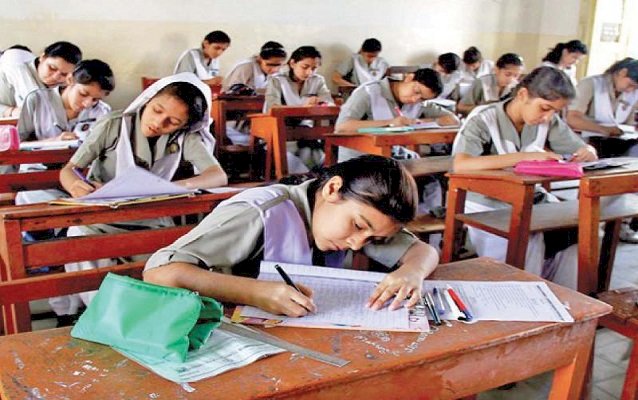 All Details about odisha H.S.C Exam in 2021
Board of Secondary Education, Odisha directs, controls & develops Secondary Education in the state of Odisha. It was established under the Odisha Secondary Education Act 1953. The main function of the board is to organize examinations, prepare courses of study, textbooks, and teaching, etc. The Board of Secondary Education has already published Odisha HSC Time Table 2021. The exam is going to be held from 3rd till 15th May 2021. Some changes have been taken in Odisha's HSC exams. In this article, we provide all details about the Odisha HSC exam in 2021. It will be helpful for all H.S.C students to perform better in board exams.
Some Important Updates about Odisha H.S.C Examination 2021
The most important updates of the Odisha H.S.C exam are mentioned below.
Odisha HSC/10th/Madhyama Time table has been released on 8 February 2021.
The Odisha government has declared that candidates will now have to answer questions for 80 marks in each paper instead of 100 marks in the class 10 HSC exam this year.
The Board of Secondary Education (BSE), Odisha has reduced the 10th syllabus by 30% for the academic session 2020-2021
The subjective part will be the same.
A candidate needs to secure a minimum of 15 qualifying marks in subjective and objective papers separately for consideration of his eligibility to pass the examination in each subject.
In both General science papers and Social Science, the current distribution of marks will be modified from 10 & 5 marks to 7 & 8 marks.
The OMR will be cancelled in the High School Certificate Examination – 2021.
For High School Certificate Examination –2021, the alternative pattern of the OMR (objective) part will be communicated very soon.
Highlights of Odisha 10th HSC Exam Time Table 2021
| | |
| --- | --- |
| Name of Exam | Odisha 10th/ HSC Class Examination |
| Name of Board | Board of Secondary Education, Odisha |
| Category | Odisha 10th Time Table 2021 |
| Odisha board exam date | 03 to 15 May 2021 |
| Official Website | |
Odisha HSC Time Table 2021 – Released
Odisha HSC Exam Dates have been released. The exam is going to be held from 3rd to 15th May 2021. To get a complete schedule, check below:
| | |
| --- | --- |
| Date | Subject |
| 3rd May 2021 | First Language (Odia, Hindi, Bangla, Urdu, Alternative English) |
| 5th May 2021 | Second Language (English, Hindi), SEP, Env. & Population Education |
| 7th May 2021 | Third Language, TLV Theory |
| 8th May 2021 | Sanskrit |
| 9th May 2021 | Visual Arts |
| 10th May 2021 | Mathematics |
| 12th May 2021 | Science |
| 15th May 2021 | Social Science |
Candidates can check and download the BSE Odisha 10th Date sheet 2021 through online mode. The board issued the Date sheet. The Odisha 10th class exam date sheet has also been published on our website. The date sheet is designed in such a manner so that candidates get enough time for exam preparation. It plays a crucial role in preparing the study plan for the exam. The board has also issued some important instructions for the exam day along with a timetable. Odisha 10th Date Sheet 2021. The timetable has been announced by the BSE, Odisha on 25th February 2021. Candidates are suggested to complete the preparation before February month so that they can also get enough time for revision, for the academic year 2021-22.
Students must follow some important instructions on the exam day:
Students must reach the exam venue on time 1-2 hours before starting the exam.
At the exam venue, candidates must be present with their admit card and other required materials.
Students must not show any kind of restricted activity or misbehave at the exam hall.
Students must familiarize themselves with the exam centre before the examination.
Students must not carry any electronic gadgets or other restricted items with them to the exam hall. Otherwise, it may lead to the rejection of the candidature of the student.
BSE Odisha 10th reduced Syllabus 2021
The Board of Secondary Education (BSE), Odisha has lessened the 10th syllabus by 30% for the academic session 2020-2021. One student can get the syllabus in pdf form with all important topics to be covered at the 10th level. BSE Odisha class 10 the syllabus 2020-21 pdf contains the themes and units of various subjects including Mathematics, Social, Science, English, First language papers like Odia, Hindi, Urdu, English and so forth Check the syllabus for HSC test should go through the BSE Odisha tenth class prospectus 2021 given in this article. Check schedule connects in the authority site of BSE Odisha to download Odisha's tenth new schedule 2021. Knowing the Odisha tenth 2021 prospectus will assist understudies with thinking about the subjects and units they need to contemplate. Along these lines, Students can perform well for the board test.
Points to Remember for Odisha HSC Exam 2021
Here are some tips which a candidate needs to remember during the examinations. The Points are given below:
One student must practice the previous year's sample papers and practice them to help with preparations.
Secondly, the candidate has to reach the exam centre at least 15 minutes before.
Besides, candidates must not bring prohibited/ electronic items like mobile phones, Odisha HSC exam time table 2021 short details have been provided below:
How to study well for Odisha 10th Exams 2021?
Make a fixed timetable to cover the entire Odisha class 10th syllabus 2021 on time and include some time for interest and hobbies.
Select the best books and try to understand the concepts from teachers instead of cramming them.
For complete knowledge of each topic, clear every doubt.
After completing the entire BSE Odisha 10th class syllabus, a student must solve Odisha board 10th previous year question papers to practice with the types of questions asked in the exam.
One student needs to keep away from all distractions such as games, social media, and concentrate on study.
Do not take too much stress and keep calm. Do simple exercises to keep the mind fresh. Keep trying, keep achieving.
All The Best To All HSC Students